FirstEnergy Choice Federal Credit Union wants to be your CHOICE in financial institutions.

Swap and Drop your Car/Truck Loans to as low as 1.99% APR* has been extended until 12/31/2017!
Refinance a 2010 or newer model from another financial institution for the remaining term of the existing loan up to a maximum of 84 months.
See the Newsletter for more details.



Up to $50 in New Member Referral Bonuses
Existing Members receive a $10 bonus for each approved member that they referred to the Credit Union. Plus, every new member who joins FirstEnergy Choice Federal Credit Union by 12/31/2017 will receive a $15 deposit to their Share account upon approval of the new membership. The new member can apply the $15 toward the required $25 minimum opening deposit. They can also receive an additional $25 Share deposit if they apply for a Credit Union loan (excluding Visa Credit Card) by 2/28/2018 and the loan is approved and closed by 3/31/2018. New Member applications are available by clicking here or in the Credit Union office.


HOLIDAY CLOSINGS AND OFFICE HOUR ADJUSTMENTS

| | |
| --- | --- |
| DATE | OFFICE HOURS |
| Wednesday, November 22, 2017 | 8 AM - 5:30 PM |
| Thursday, November 23, 2017 | Closed |
| Friday, November 24, 2017 | Closed |
| Thursday, November 30, 2017 | 8 AM - 5:30 PM |
| Friday, December 1, 2017 | 8 AM - 4 PM |
| Friday, December 22, 2017 | 8 AM - 5:30 PM |
| Monday, December 25, 2017 | Closed |
| Tuesday, December 26, 2017 | Closed |
| Friday, December 29, 2017 | 8 AM – 5:30 PM |
| Monday, January 1, 2018 | Closed |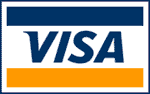 3.90% APR* Visa Credit Card Balance Transfer Promotion
Offer available 11/1/2017 through 3/31/2018, with a fixed rate of 3.90% APR* through 12/31/2018; any outstanding balance after 12/31/2018 will accrue interest at 8.90% APR*, which is subject to change. Credit limits available up to $10,000.
New card and credit limit increase applications are available on the Applications page of our website.
Click here to print a Balance Transfer form.
APR*=Annual Percentage Rate



Visa Purchase Alerts
Get free email alerts from Visa for signature transactions in real-time for your Credit Union Visa Debit or Credit Cards and immediately identify potentially fraudulent activity. Verify your card eligibility and register your email at www.visa.com/purchasealerts, today. Customize transaction alerts to fit your needs when your Visa Card is used for purchases over a certain dollar amount, online, over the phone, or for outside the United States.

Debit Card/ATM Users


Over 55,000 surcharge-free ATMs on the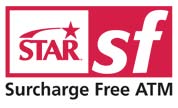 and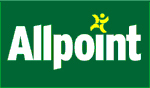 Networks are available for
FirstEnergy Choice FCU Visa Debit Cardholders including at all

and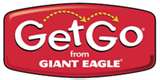 stores.
You may also receive cash back at certain merchants, such as Walmart and Giant Eagle, when making a POS (Point-of-Sale) purchase and requesting cash back. This POS transaction will withdrawal from your available checking account funds.
Activate your card by simply using your PIN to do a balance inquiry or make a PIN-based purchase at a store that accepts


See our Applications page to obtain the necessary Checking Account/Debit Card forms.
PNC Bank ATMs are only available with no surcharge for making deposits. PNC will surcharge for ATM withdrawals (except at Sheetz).

Debit Card Limitations
(Lancaster and York, PA and all locations in Mexico, Spain, Sweden, The Netherlands, and Kuwait)
Due to recent debit card fraud in the Lancaster and York areas of Pennsylvania and various cities in Mexico, Spain, Sweden, The Netherlands, and Kuwait, all Credit Union Debit Card transactions originating in the corresponding zip codes of Lancaster and York and in the countries of Mexico, Spain, Sweden, The Netherlands, and Kuwait must be completed as a PIN-based transaction. No swipe/signature purchases will be allowed until further notice. If you do not remember your PIN, please contact the Credit Union office to request a PIN reminder sent to your address of record. We apologize for any inconvenience this change may cause. The security of our members' finances is our number one priority.




The Credit Union offers membership and services to ALL FirstEnergy Corp. employees and their family members, retirees of FirstEnergy Corp., Allegheny Energy Inc., and its subsidiaries and their family members, and to family members of our existing members. FirstEnergy Choice Federal Credit Union (FE CHOICE) is here to serve you, as has been the case since 1935.
Thank you for your valued membership.


Click here to view FirstEnergy Choice Federal Credit Union's policy which contains information for members to communicate concerns.

FirstEnergy Choice Federal Credit Union will not be held liable for content, security, or availability of linked sites.


FirstEnergy Choice Federal Credit Union
161 Old Route 30, Suite 2
Greensburg, PA 15601
Phone: (724) 830-5984
Phone: (888) 462-2328
Fax: (724) 830-5129
Email: fechoice@fechoice.com
Website: www.fechoice.com
Home Banking URL: https://www.netbranch.app.fiserv.com/fechoice/