FirstEnergy Choice Federal Credit Union wants to be your CHOICE in financial institutions.


CONGRATULATIONS!

Feel Like a Multi-Millionaire - Debit Card Winners

Helen Wellek, Bill Seanor and Randy Cain

Each winner received a Share Deposit equivalent to the interest earned for one day on $15,000,000 at FirstEnergy Choice FCU's share rate as of 1/1/2018.

Go Green with Electronic Statements - Credit Card Winner

Tracy Brubaker

Winner received a choice of 10,000 ScoreCard® Rewards Points or a $75 Share Deposit in a random drawing of all Credit Card Electronic Statement subscribers.

Congratulate the four winners if you see them and contact the Credit Union or review the Products & Services pages of our website to see how Debit Cards and Credit Cards can be a benefit to you.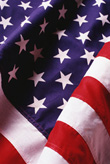 Memorial Day - Credit Union office will be closed Monday, May 28 in observance of Memorial Day. The ATM and Home Banking networks will be available while the office is closed.
Visa Purchase Alerts
Get free email alerts from Visa for signature transactions in real-time for your Credit Union Visa Debit or Credit Cards and immediately identify potentially fraudulent activity. Verify your card eligibility and register your email at www.visa.com/purchasealerts, today. Customize transaction alerts to fit your needs when your Visa Card is used for purchases over a certain dollar amount, online, over the phone, or for outside the United States.

Debit Card/ATM Users

Over 55,000 surcharge-free ATMs on the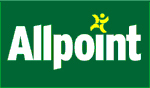 ,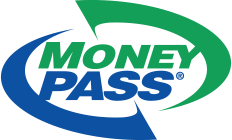 and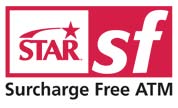 Networks are available for
FirstEnergy Choice FCU Visa Debit Cardholders including at all

and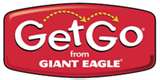 stores.
You may also receive cash back at certain merchants, such as Walmart and Giant Eagle, when making a POS (Point-of-Sale) purchase and requesting cash back. This POS transaction will withdrawal from your available checking account funds.
Activate your card by simply using your PIN to do a balance inquiry or make a PIN-based purchase at a store that accepts


See our Applications page to obtain the necessary Checking Account/Debit Card forms.
PNC Bank ATMs are only available with no surcharge for making deposits. PNC will surcharge for ATM withdrawals (except at Sheetz).

Debit Card Limitations
(Lancaster and York, PA and all locations in Mexico, Spain, Sweden, The Netherlands, and Kuwait)
Due to recent debit card fraud in the Lancaster and York areas of Pennsylvania and various cities in Mexico, Spain, Sweden, The Netherlands, and Kuwait, all Credit Union Debit Card transactions originating in the corresponding zip codes of Lancaster and York and in the countries of Mexico, Spain, Sweden, The Netherlands, and Kuwait must be completed as a PIN-based transaction. No swipe/signature purchases will be allowed until further notice. If you do not remember your PIN, please contact the Credit Union office to request a PIN reminder sent to your address of record. We apologize for any inconvenience this change may cause. The security of our members' finances is our number one priority.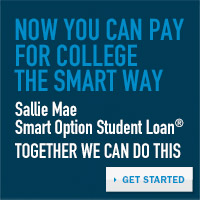 The Credit Union offers membership and services to ALL FirstEnergy Corp. employees and their family members, retirees of FirstEnergy Corp., Allegheny Energy Inc., and its subsidiaries and their family members, and to family members of our existing members. FirstEnergy Choice Federal Credit Union (FE CHOICE) is here to serve you, as has been the case since 1935.
Thank you for your valued membership.


Click here to view FirstEnergy Choice Federal Credit Union's policy which contains information for members to communicate concerns.

FirstEnergy Choice Federal Credit Union will not be held liable for content, security, or availability of linked sites.

At FirstEnergy Choice Federal Credit Union, we are improving the accessibility and usability of our website for our members and potential members. Our efforts are based on the standards for Web Content Accessibility Guidelines 2.0. It is our goal to ensure that persons with disabilities have full and equal opportunity to benefit from our services on our website and on other online services. If you have any questions or need help with any content on our website or online services, please contact us.

FirstEnergy Choice Federal Credit Union
161 Old Route 30, Suite 2
Greensburg, PA 15601
Phone: (724) 830-5984
Phone: (888) 462-2328
Fax: (724) 830-5129
Email: fechoice@fechoice.com
Website: www.fechoice.com
Home Banking URL: https://www.netbranch.app.fiserv.com/fechoice/